Bishop Conlon has asked that parishes within the deaneries throughout the Diocese work together to strengthen our Catholic communities through collaboration. This process of greater collaboration is God's project. Here is a calendar of upcoming events in our deanery.

Mary Queen of Heaven
Catholic Church
Father Jason Stone - Pastor
Parish Office Phone: 630-279-5700
Religious Education Phone: 630-832-8962
Preschool Phone: 630-833-9500
426 N West Avenue,
Elmhurst IL 60126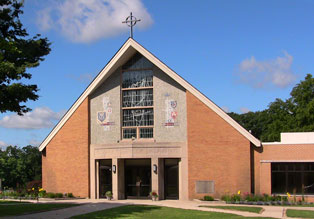 Join Us!